AWADA WOODLINE Ltd. was established in 2003 as a sister company of Well Home which has over 35 years of experience in the finest wood decoration business.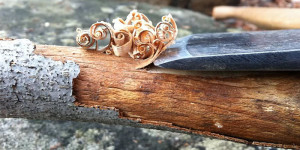 Hence AWADA WOODLINE Ltd. is a Family Business, built on recommendations dedicated in order to provide the most finest furniture.
AWADA WOODLINE Ltd. has gained extensive experience in the furniture world. It owns the creativity as well as the passion in the manufacture of wood & transform it from a component in to master piece boasts te owner to acquire.
The basis of this family owned business is loyalty, accuracy, creativity as well as competence through Lebanese Territory & Beyond Gulf, Europe & Africa.
AWADA WOODLINE Ltd. Services
AWADA WOODLINE Ltd. cares for the most tiny details & provides a broad array of services in order to bring beauty & durability to our fine & elegant furniture such as the latest update wood accessories in parallel with the international market.
AWADA WOODLINE Ltd. provides also an after sale services for our customers. Awada WOODLINE Legacy is to produce unique, one of a kind pieces of furniture ability that makes us your complete home furnishings resource.
AWADA WOODLINE Ltd. Products
AWADA WOODLINE Ltd. provides a complete, exclusive & large product line in wood furniture characterized in two categories:
INDOOR DESIGNS
Door:
Normal, Fire Rated, Sound Prouf
Blended, Flush & Outdoor Doors
Wall Cladding.
False Ceiling.
Chair, Seating & Chaise Lounge Ottoman& Stool.
Table.
Dining Table, Night Table, Side Table & Center Table.
Loose Furniture:
Sofa, Love Seat, Chair, Bergere & Bench. Upholstered Bed,
Upholstered Column & Upholstered Wall
Bathroom Vanity.
Closet & Walk-In-Closet.
Office, Desk & Bookcase.
Bed & Sleeper.
Wall Unit.
Kitchen.
TV Unit.
Radiator Cover.
Wall Unit.
OUTDOOR DESIGNS
Pergola
Exterior Flooring.
Exterior Ceiling.
Bench.
Exterior Cladding.